Why vegan?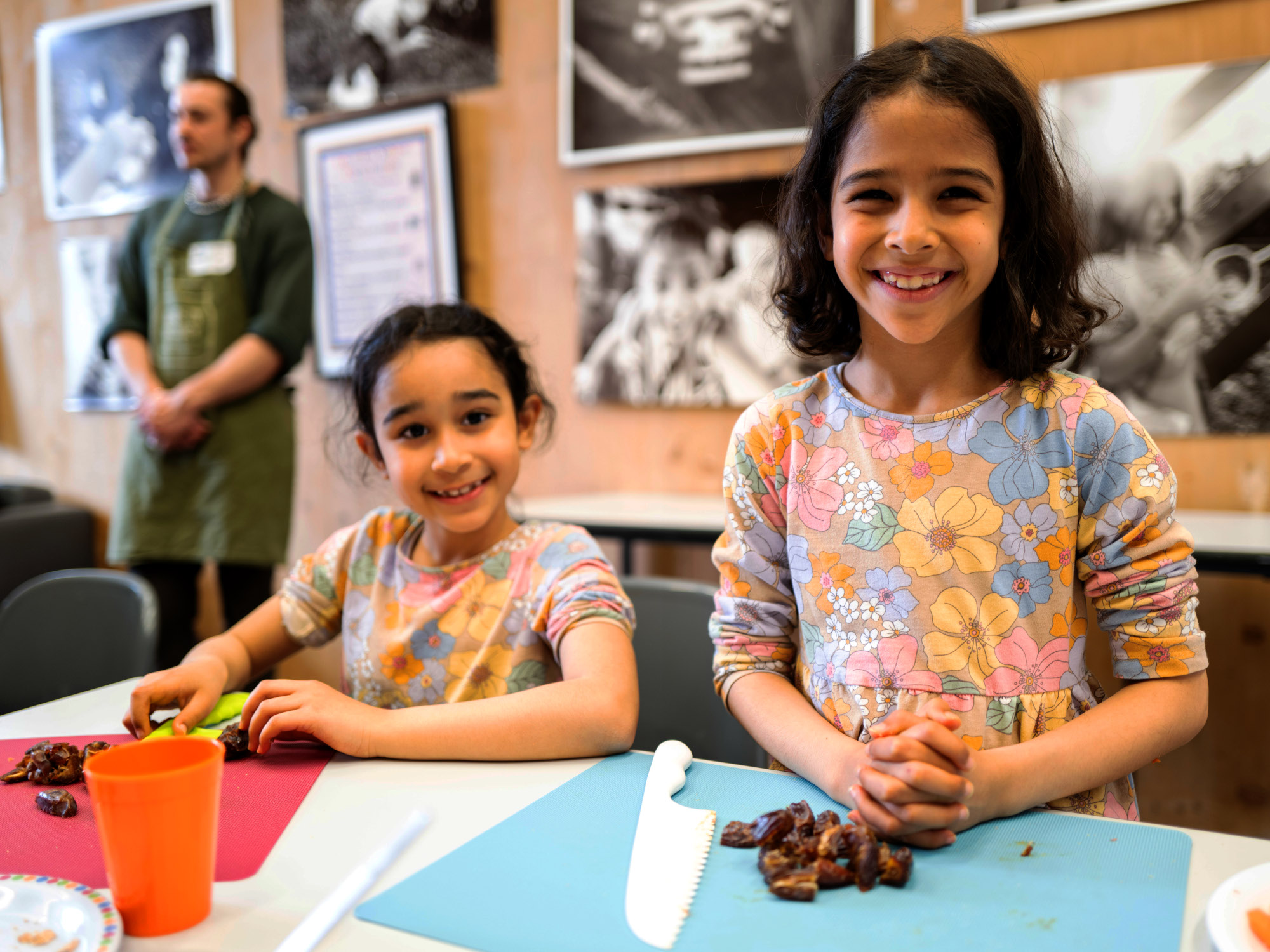 Global Plant Kitchens specifically supports the creation of vegan community cookery schools and kitchens. If you're wondering why vegan – or have questions about what vegan actually means – then read on!
Planet-friendly diets
Made In Hackney was created to address issues of health inequalities, food security and social isolation in our community within London, UK. In a time when industrial food production, animal agriculture and ultra-processed foods are harming the diets of billions globally and contributing to the climate crisis, it was clear that the solution would be to teach people how to grow, cook and eat local, seasonal and organic food that also happened to be vegan. Through Global Plant Kitchens we can amplify these results and support many others to create positive change for the planet through vegan food.
What does vegan mean?
The term vegan might not be common in every country however it is a way of eating that has existed for centuries in many societies including in The Caribbean, South Asia and East Africa. Veganism is a diet that excludes any animal products including meat, poultry, dairy, seafood, fish, eggs and other products such as honey. It is part of a wider belief system that animals should not be exploited for any purpose so traditionally this principle extends to clothes, toiletries, sport and work.
Not everyone will ascribe to this exact definition and might eat a vegan – or plant-based – diet but still use animal products such as leather and wool. This is why we use the term plant-based interchangeably within Global Plant Kitchens. At Made In Hackney, we are essentially talking about food as the main driver to create a more healthy ecosystem that will allow people, planet and animals to thrive.
Why vegan?
The beef and dairy industry are the highest producers of greenhouse gas emissions – more than aviation or driving. If we want to reverse the climate crisis then meat consumption has to be reduced globally. The land saved from animal agriculture could also be repurposed to grow and provide food to feed the millions of malnourished people around the world, as well as saving countless animals' lives which are unnecessarily taken.
From a community perspective, we want everyone to live longer and healthier lives. A plant-based diet can reduce the chances of illnesses such as heart disease, diabetes and some cancers. It can also have a positive impact on mental health and wellbeing. And if we can teach more people to cook fresh produce from scratch then eating plant-based is more affordable.
The Made In Hackney approach
Made In Hackney does not preach about vegan food. Instead, we showcase and share nourishing and delicious dishes – that just so happen to be vegan – in a joyful and supportive setting. If people feel more healthy from cooking and eating a vegan meal with us we hope it will encourage them to add more plants to their diet at home.
To do this our cookery school works across cultures and communities to ensure everyone can adopt a climate-friendly, health-supporting, compassionate diet. We follow a whole-food plant-based approach which means consuming plant-based food that is not highly processed.
Where food comes from has been lost in many societies which is why growing and seasonality are central to our education. We pay attention to decolonising diets – consuming animals, particularly through intensive agriculture, was introduced to many countries with the expansion of Western colonisers – by introducing people to more traditional ways of cooking that might have been lost. We do not judge or condone people's food choices but instead provide information and experiences that can encourage them to understand the benefits of plants and the joy that cooking and eating together can bring!
We hope that many others are aligned with this vision and approach and join us by setting up their own global plant kitchen.
If you're ready to create change by establishing a community kitchen register for Global Plant Kitchens now.
More stories like this one: