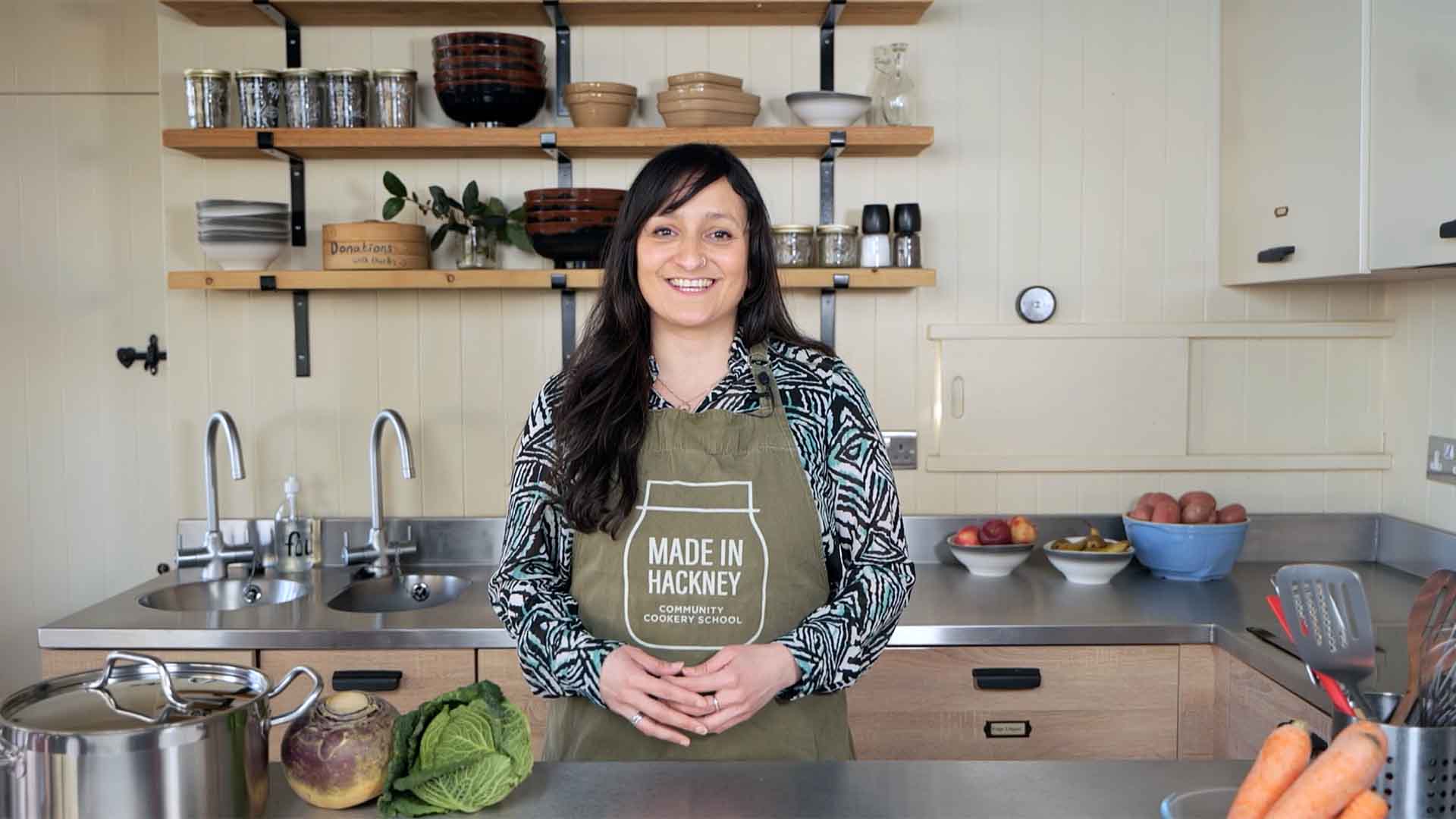 This training programme has been developed by Made In Hackney – the UK's first vegan community cookery school which was established in 2012. Using a decade of knowledge, insight and learning we have created this programme to support community food projects across the globe get up and running.
The training is designed for anyone who wants to start a vegan community cooking school anywhere in the world – whatever stage in their journey they are at.
When we opened there was no other vegan community cooking school to learn from. People were very sceptical and we had to prove our vision by doing – which we did! Soon enough we didn't need to try and convince anyone to get involved, people were coming to us. These 12 modules share information, actions and examples to take you on your journey to become a vegan community kitchen. We look forward to hearing how you get on!
Securing and managing a venue

Creating and developing a team

Communications and marketing

Inclusion and accessibility