The first vegan community kitchen in Macau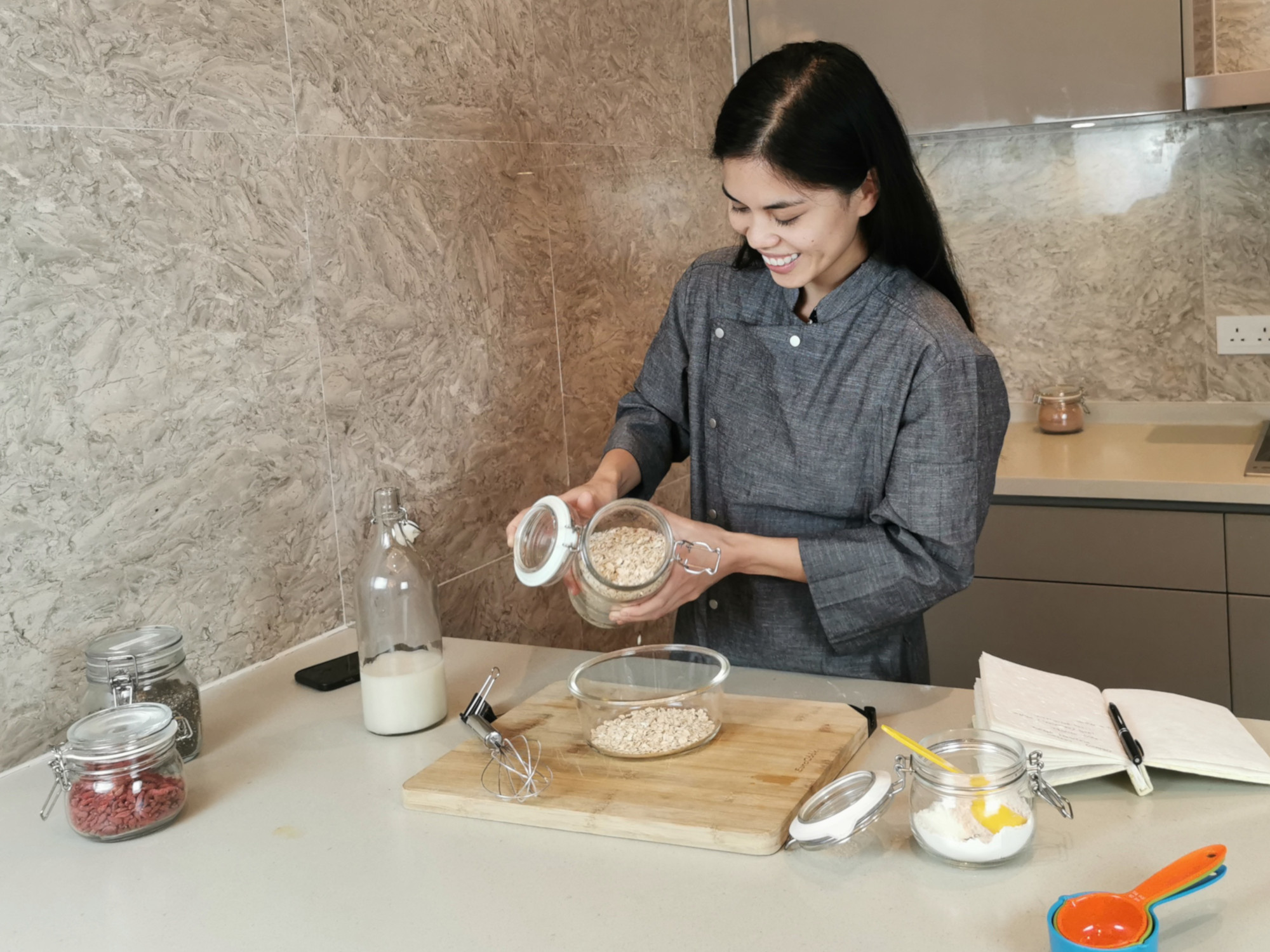 Made In Hackney was the first vegan community kitchen in the UK, established in 2012. Through the Global Plant Kitchens programme we aim to support the growth of vegan community cookery schools including the first in Macau.
The first vegan community kitchen in Macau 
Vegan baker and tutor Bel Faustino and her team set up Vedge which aims to be the first 100% vegan bakery and community kitchen in Macau. In a small region of China with a low vegan population and limited availability of plant-based foods, the team want to demonstrate that plant-based foods can be healthy, affordable – and most of all delicious!
Vedge sprung from Bel's love of creating vegan desserts and her desire to teach others how simple and accessible plant-based foods can be. Bel has been inspired by the generations above her – from her mother who taught her to appreciate food and practice mindful eating, to her great grand aunt who was a baker and has passed down a traditional Filipino recipe through the generations. However, these older generations also suffered from illnesses including cancer and diabetes, therefore, Bel set out to create healthier versions of traditional sweets that just so happened to be vegan whilst also preserving the vital food culture and stories that go with each dish.
Creating unity through food
Vedge is aiming to to build unity through food in a region that can at times feel small and isolated. There are not many community food projects in Macau and the team aim to grow the visibility of such projects and the benefit they can bring by offering community classes alongside the bakery and catering arm of the organisation.
The project is in it's infancy however it has already had some success in the community. Bel has visited local schools to teach vegan recipes and she is currently collaborating with a local non-profit organisation that supports plant-based inclusivity and awareness to plan workshops in Macau. Previously they have run workshops with young mothers who want to find out more about allergen free options for their children. Using this as a hook has so far been a success in educating non-vegans about plant-based foods. By identifying several gaps in the market they can also demonstrate that vegan baking and cooking does not mean sacrificing taste, texture and experience. Quite simply, they want to cultivate an understanding that vegan food can be enjoyable for all.
Diverse challenges
There will always be challenges faced by community cookery schools – both when starting and throughout the project. In Macau, getting access to governmental funding can be difficult and can limit the growth potential of a new project. Through Global Plant Kitchens we aim to provide information and ideas on how to navigate such challenges. We are not doing this alone – the power of building an online learning community is that other global projects can connect to learn from and support one another.
Currently the Vedge team are faced with the difficult obstacle of securing a new space. Sourcing a suitable venue is just one of several topics explored in Global Plant Kitchens and one that we'll be supporting the Vedge team on through our mentoring programme. We can't wait to see how the project develops!
More stories like this one: